October 25, 2021 9:00 AM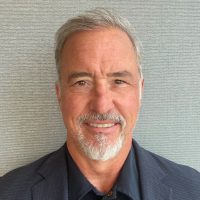 Newmark [1] is pleased to announce that Scott Bales has joined the firm as Vice Chairman, partnering with Newmark's established multifamily team in Northern California to grow market share throughout the West.
Bales will be based in the San Francisco office and brings 30-plus years of experience in institutional real estate investment of multifamily assets, including land sales, debt and equity placement, joint venture for ground up construction, mixed-use entitlement and marketing stabilized assets.
"Scott gives us a significant lynch pin in the region as we continue to solidify our efforts of expansion and client offerings in the Western markets," said Blake Okland, Vice Chairman, Head of Multifamily Investment Sales.
Throughout his career, Bales has completed investment advisory and equity placement valued at over $8 billion. In the last five years, Bales' major assignments have included The Gateway at Millbae Station, Park Hacienda and The Jasper.
"I am really excited to help grow the platform and bring Newmark's considerable resources to strategic assignments for the benefit of our clients," commented Bales.
Prior to joining Newmark, Bales was a Managing Director of JLL Capital Markets having joined as part of the HFF acquisition. Bales is affiliated with National Association of Real Estate Trusts, International Council of Shopping Centers, Housing Industry Foundation and Urban Land Institute and received his bachelor's degree from the University of Colorado Boulder.
About Newmark
Newmark Group, Inc. (Nasdaq: NMRK), together with its subsidiaries ("Newmark"), is a world leader in commercial real estate, seamlessly powering every phase of the property life cycle. Newmark's comprehensive suite of services and products is uniquely tailored to each client, from owners to occupiers, investors to founders, and startups to blue-chip companies. Combining the platform's global reach with market intelligence in both established and emerging property markets, Newmark provides superior service to clients across the industry spectrum. Newmark generated revenues in excess of $2.2 billion for the trailing twelve months ending June 30, 2021. Newmark's company-owned offices, together with its business partners, operate from over 160 offices with approximately 6,200 professionals around the world. To learn more, visit nmrk.com or follow @newmark.
Discussion of Forward-Looking Statements about Newmark
Statements in this document regarding Newmark that are not historical facts are "forward-looking statements" that involve risks and uncertainties, which could cause actual results to differ from those contained in the forward-looking statements. These include statements about the effects of the COVID-19 pandemic on the Company's business, results, financial position, liquidity and outlook, which may constitute forward-looking statements and are subject to the risk that the actual impact may differ, possibly materially, from what is currently expected. Except as required by law, Newmark undertakes no obligation to update any forward-looking statements. For a discussion of additional risks and uncertainties, which could cause actual results to differ from those contained in the forward-looking statements, see Newmark's Securities and Exchange Commission filings, including, but not limited to, the risk factors and Special Note on Forward-Looking Information set forth in these filings and any updates to such risk factors and Special Note on Forward-Looking Information contained in subsequent reports on Form 10-K, Form 10-Q or Form 8-K.
[1] dba Newmark Knight Frank in California