10:00 AM
Newmark is pleased to announce that Executive Managing Director Geoffrey Kasselman, SIOR, LEED AP, based in the company's Chicago office, recently completed several industrial transactions around the U.S. totaling in excess of $37 million in aggregate value and involving over 615,000 square feet for several notable Newmark clients.
"The U.S. industrial market is strong and continues to outperform other sectors," said Kasselman. "By using our robust resources within Newmark, along with our ability to leverage our market knowledge to create unique value, we were able to assist our clients in navigating several tight markets and achieve strategic solutions that best fit each of their specific needs."
Most notably, Kasselman successfully represented the nation's oldest wholesaler and leading manufacturer of hydroponics equipment and high-intensity grow lights, Hydrofarm, in two transactions valued in excess of $16 million. In the first transaction, Kasselman partnered with Geoff Hill, SIOR, executive managing director in Newmark's Detroit office, to arrange a long-term, 126,194-square-foot warehouse lease at 30104 Research Drive in Lyon Township, Michigan. The property, on 10.7 acres with 28' ceilings and expressway visibility, was originally a build-to-suit for Keebler Cookie Company in 1999. Kasselman stated, "This location just off of I-96 is ideal for Hydrofarm, which will allow them to service a wide area of the Midwest, and it fits well into the firm's existing distribution network." The landlord was represented by Jon Savoy, SIOR, of Lee & Associates' Michigan office. In the second transaction for Hydrofarm, Kasselman and Executive Managing Director Jason Addlesperger, SIOR, of the firm's Denver office, along with Executive Managing Directors Riki Hashimoto, Dan Grooters and David Lee, and Associate Directors Billy Woodward and Keith Bell, arranged the successful sale-leaseback of 4200 East 50th Avenue in Denver, Colorado. A California-based private investor group acquired the 86,788-square-foot industrial property, built in 1997 with 24' ceilings, based on the long-term leaseback to Hydrofarm, who will continue to occupy the property.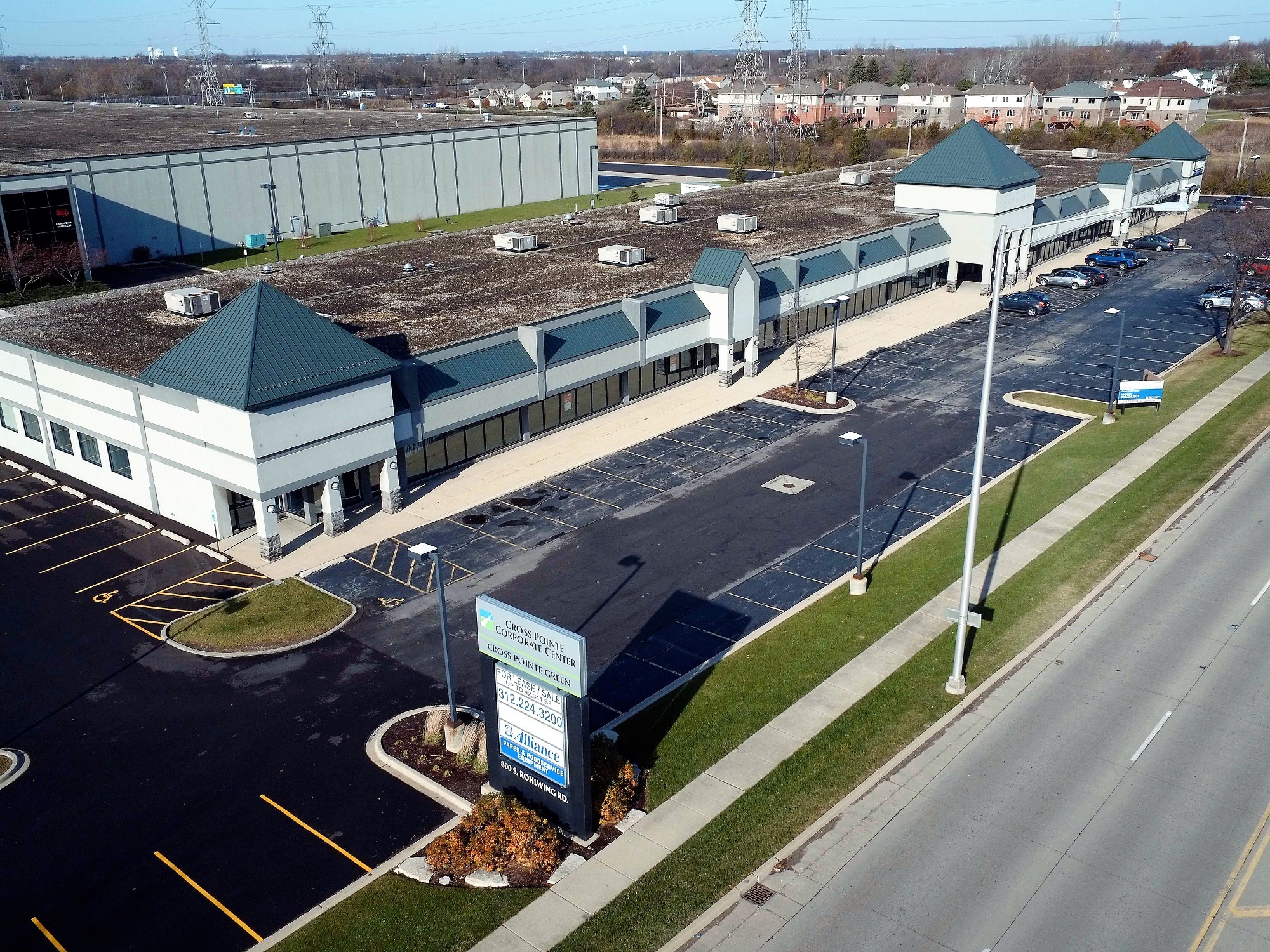 In another Detroit-area transaction, the sale of 50625 Richard W Boulevard in Chesterfield, Michigan was successfully arranged by Kasselman in concert with Newmark Senior Managing Directors Robert Pagano, SIOR, and Jack Coury, SIOR, of the firm's Southfield, MI office. Kasselman, Pagano and Coury represented the seller, a bankruptcy court-appointed receiver, in its disposition of the asset. The 145,063-square-foot manufacturing facility was sold to a private local investor with plans to renovate the property and secure a long-term lease. In a second transaction involving the same property, the Newmark team of Kasselman, Pagano and Coury also represented Anchor Bay Manufacturing Corporation in leasing 50625 Richard W Boulevard from the new owners.
Kasselman also successfully arranged the capital markets sale of 800 South Rohlwing Road (Cross Pointe Green at Cross Pointe Corporate Center) in Addison, Illinois on behalf of the seller, IDI Gazeley and JP Morgan Chase. The 42,341-square-foot flex showroom was sold to ForeFront Properties along with an approximately one-acre vacant land out-parcel, located contiguous to Cross Pointe Green and Sidney Avenue. "Cross Pointe Green offered the purchaser an affordable stabilized multi-tenant property with upside potential in a terrific location - a rarity these days that is harder and harder to find," said Kasselman. He added, "Our client successfully converted the property from single user retail to multi-tenant flex, and together with our aggressive marketing efforts, we were able to achieve the seller's disposition goals with the first buyer to come along."
In two other completed transactions, Kasselman and Newmark Senior Managing Director Tamara Haney teamed up to complete a long-term lease renewal on behalf of a Fortune 100 Newmark corporate client for 40,912 square feet on approximately 4.25 acres at 7145 Sante Fe Drive in Hodgkins, Illinois. Jupiter Realty Services represented the landlord, CenterPoint Properties, in the lease negotiations. Kasselman also collaborated with Newmark Managing Director Glenn Ulick of the firm's Baltimore office to arrange a long-term, four-acre land lease for a confidential Newmark client at Tradepoint Atlantic in Baltimore, Maryland. Tradepoint Atlantic is a 3,100-acre multimodal industrial redevelopment of the former Sparrows Point site in Baltimore, Maryland, that features a unique combination of access to deep-water berths, railroads and highways. Ryan Burrows of JLL represented the landlord in this transaction.
About Newmark
Newmark ("Newmark"), operated by Newmark Group, Inc. ("Newmark"), is one of the world's leading commercial real estate advisory firms. Newmark has over 4,600 employees in over 120 offices. Together with London-based partner Knight Frank and independently-owned offices, Newmark's 15,000 professionals operate from more than 400 offices in established and emerging property markets on six continents. With roots dating back to 1929, Newmark's strong foundation makes it one of the most trusted names in commercial real estate. We offer a complete suite of services and products for both owners and occupiers across the entire commercial real estate industry.
Our investor/owner services and products include investment sales, agency leasing, property management, valuation and advisory, diligence, underwriting and, under trademarks and names like Berkeley Point and Newmark Capital Markets, government sponsored enterprise lending, loan servicing, debt and structured finance and loan sales. Our occupier services and products include tenant representation, real estate management technology systems, workplace and occupancy strategy, global corporate services consulting, project management, lease administration and facilities management. We enhance these services and products through innovative real estate technology solutions and data analytics designed to enable our clients to increase their efficiency and profits by optimizing their real estate portfolio. We have relationships with many of the world's largest commercial property owners, real estate developers and investors, as well as Fortune 500 and Forbes Global 2000 companies. For further information, visit www.ngkf.com.
Newmark, which is listed on the NASDAQ Global Select Market under the symbol "NMRK", is a publicly traded subsidiary of BGC Partners, Inc. ("BGC"), a leading global brokerage company servicing the financial and real estate markets. BGC's common stock trades on the NASDAQ Global Select Market under the ticker symbol "BGCP". BGC also has an outstanding bond issuance of Senior Notes due June 15, 2042, which trade on the New York Stock Exchange under the symbol "BGCA".
Discussion of Forward-Looking Statements about Newmark
Statements in this document regarding Newmark that are not historical facts are "forward-looking statements" that involve risks and uncertainties, which could cause actual results to differ from those contained in the forward-looking statements. Except as required by law, Newmark undertakes no obligation to update any forward-looking statements. For a discussion of additional risks and uncertainties, which could cause actual results to differ from those contained in the forward-looking statements, see Newmark's and BGC's Securities and Exchange Commission filings, including, but not limited to, any updates to such risk factors contained in subsequent Forms 10-K, 10-Q, or Forms 8-K.