February 10, 2021 11:00 AM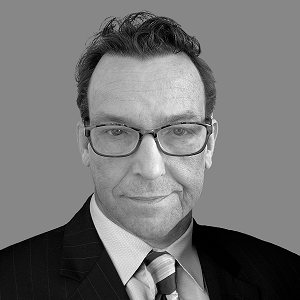 Newmark announces that Garrick Brown has joined the firm as Managing Director of Western Region Research, as part of the National Research division, led by Co-head Senior Managing Directors Jonathan Mazur and Alexander ("Sandy") Paul. Garrick will be based in the Bay Area and lead the region's team of research professionals.
Garrick will guide regional research initiatives and focus on thought leadership production to elevate the firm's robust, data-driven intelligence for markets and industry verticals spanning the commercial real estate spectrum. He will be responsible for overseeing the region's delivery of analyses and forecasts, while serving alongside broker professionals to support real estate strategies with insights on leasing trends, capital markets and broader economic activity.
"More than ever before, Newmark's clients are seeking not just the latest and most accurate data, but powerful research-driven insights that can help them navigate a return to the office, as well as other major market shifts," said Mazur. "Garrick specializes in the kind of forward-looking analysis that underpins Newmark's industry-leading research platform."
"Garrick is a respected market strategist and analyst with extensive knowledge of commercial real estate and arrives with a proven track record of successfully leveraging data to assess emerging trends," added Paul. "We are thrilled to add a Research professional of Garrick's caliber to elevate the reach of our work throughout the Western Region."
Garrick is an accomplished public and keynote speaker, having served groups such as the Appraisal Institute, BOMA, the International Council of Shopping Centers (ICSC), Lambda Alpha International, NAIOP, the Professional Retail Store Maintenance Association (PRSM), SIOR and the Urban Land Institute (ULI). Garrick comes to Newmark from Cushman & Wakefield where he was Vice President, Retail Intelligence.
Newmark Research is highly regarded for its robust quarterly industry reports, market snapshots and in-depth white papers that provide fresh perspectives on trends and historical data. Recent reports include: Nooks, Balconies, and Beyond: Rethinking Multifamily Design Post-Pandemic; The Value of Sale-Leasebacks During a Market Downturn; and The Impact of Elections on U.S. Office and Multifamily Markets.

About Newmark
Newmark Group, Inc. (Nasdaq: NMRK), together with its subsidiaries ("Newmark"), is a world leader in commercial real estate services, with a comprehensive suite of investor/owner and occupier services and products. Our integrated platform seamlessly powers every phase of owning or occupying a property. Our services are tailored to every type of client, from owners to occupiers, investors to founders, growing startups to leading companies. Harnessing the power of data, technology, and industry expertise, we bring ingenuity to every exchange, and imagination to every space. Together with London-based partner Knight Frank and independently owned offices, our 18,800 professionals operate from approximately 500 offices around the world, delivering a global perspective and a nimble approach. In 2019, Newmark generated revenues in excess of $2.2 billion. To learn more, visit nmrk.com or follow @newmark.

Discussion of Forward-Looking Statements About Newmark
Statements in this document regarding Newmark that are not historical facts are "forward-looking statements" that involve risks and uncertainties, which could cause actual results to differ from those contained in the forward-looking statements. These include statements about the effects of the COVID-19 pandemic on the Company's business, results, financial position, liquidity and outlook, which may constitute forward-looking statements and are subject to the risk that the actual impact may differ, possibly materially, from what is currently expected. Except as required by law, Newmark undertakes no obligation to update any forward-looking statements. For a discussion of additional risks and uncertainties, which could cause actual results to differ from those contained in the forward-looking statements, see Newmark's Securities and Exchange Commission filings, including, but not limited to, the risk factors and Special Note on Forward-Looking Information set forth in these filings and any updates to such risk factors and Special Note on Forward-Looking Information contained in subsequent reports on Form 10-K, Form 10-Q or Form 8-K.