February 8, 2021 10:00 AM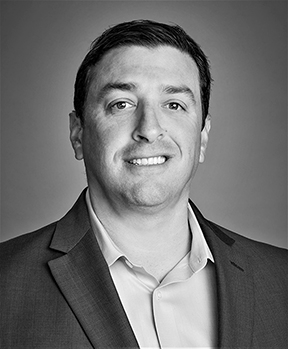 Newmark is pleased to announce Phil Brodkin's appointment as Executive Vice President, Head of Industrial and Logistics Services. Phil will be responsible for the firm's industrial business' strategic direction, further broadening the platform capabilities and infrastructure, recruiting top talent and enhancing client service.
Phil's appointment aligns with Newmark's commitment to further grow its Industrial and Logistics platform. In this role, he will report to Newmark's Chief Revenue Officer, Lou Alvarado. Phil has nearly 20 years of commercial real estate experience, demonstrating landlord advisory, tenant representation and investment acquisitions expertise, and a passion for solutioning end-to-end client strategies.
"As a trusted innovator, Phil brings tremendous value to Newmark's expanding bench of key industry leaders, furthering his regional imprint to one of our most important business lines and our national structure," stated Alvarado. "Newmark is poised to continue its growth trajectory, building a best-in-class roster to drive an unmatched track record, as next-generation industrial and logistics market trends transform and accelerate."
Phil will continue his role as Market Leader for the Los Angeles region, where he led a 31% increase in revenue in a matter of three years, driving value and vision to empower both the company and clients.
"I'm thrilled to expand my role to lead Newmark's Industrial Group, to connect strategy, stabilization, occupancy and monetization for companies and institutions," commented Brodkin. "Working with all of Newmark's great professionals across the country, we will concentrate efforts alongside our clients to adapt and redefine the "landscape" - on how research and development, manufacturing, distribution, retail and e-commerce operations intersect with physical locations."
Prior to joining Newmark in 2017, Phil served as a director of real estate at Regus, the world's largest flexible workplace provider. In this position, he was responsible for oversight of the firm's strategic growth throughout the western U.S. He handled the expansion of approximately 1.5 million square feet of space for new company locations, managing the real estate for its portfolio. Prior, Phil spent nine years at CBRE as a trusted advisor for commercial office space owners and occupiers.

About Newmark
Newmark Group, Inc. (Nasdaq: NMRK), together with its subsidiaries ("Newmark"), is a world leader in commercial real estate services, with a comprehensive suite of investor/owner and occupier services and products. Our integrated platform seamlessly powers every phase of owning or occupying a property. Our services are tailored to every type of client, from owners to occupiers, investors to founders, growing startups to leading companies. Harnessing the power of data, technology, and industry expertise, we bring ingenuity to every exchange, and imagination to every space. Together with London-based partner Knight Frank and independently owned offices, our 18,800 professionals operate from approximately 500 offices around the world, delivering a global perspective and a nimble approach. In 2019, Newmark generated revenues in excess of $2.2 billion. To learn more, visit nmrk.com or follow @newmark.

Discussion of Forward-Looking Statements About Newmark
Statements in this document regarding Newmark that are not historical facts are "forward-looking statements" that involve risks and uncertainties, which could cause actual results to differ from those contained in the forward-looking statements. These include statements about the effects of the COVID-19 pandemic on the Company's business, results, financial position, liquidity and outlook, which may constitute forward-looking statements and are subject to the risk that the actual impact may differ, possibly materially, from what is currently expected. Except as required by law, Newmark undertakes no obligation to update any forward-looking statements. For a discussion of additional risks and uncertainties, which could cause actual results to differ from those contained in the forward-looking statements, see Newmark's Securities and Exchange Commission filings, including, but not limited to, the risk factors and Special Note on Forward-Looking Information set forth in these filings and any updates to such risk factors and Special Note on Forward-Looking Information contained in subsequent reports on Form 10-K, Form 10-Q or Form 8-K.