12:00 PM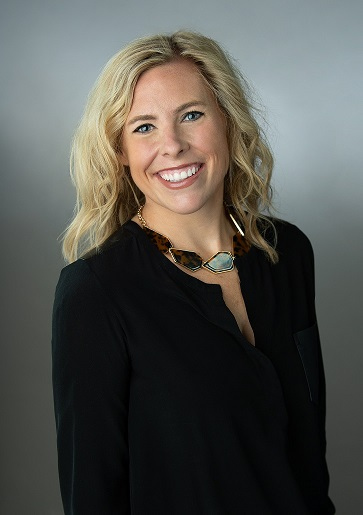 Newmark is pleased to announce that Carrie Frye has joined the firm as Executive Vice President and Market Leader for the Chicagoland area. In this new role, Carrie is responsible for guiding the day-to-day real estate services business and driving strategy, culture and growth across all business and service lines in the Chicago offices including tenant and landlord brokerage, global corporate services, capital markets, valuation and advisory and project and property management. Carrie will strategically further client advocacy goals and objectives of the Chicagoland area offices in alignment with Newmark's national initiatives and direction.
"Carrie's industry experience, leadership approach and global mindset will elevate Newmark's Chicago and Midwest presence," said Executive Vice President, Central Region Market Leader Kevin McCabe. "Her industry reputation and relationships in the Midwest are a testament to her career and what she will bring to the position."
Prior to joining Newmark, Carrie spent 16 years at CBRE; most recently as Managing Director, she was responsible for new business development for Fortune 500 multi-market clients headquartered in the Midwest and the Southeast. Throughout her career, Carrie completed over 200 transactions all over the world totaling 2.5 million square feet in consideration of $750 million. Carrie's areas of expertise include evaluating portfolios on micro and macro levels, strategic management of international portfolios, advising clients on strategic real estate decisions, mergers and acquisitions, and financial analysis. Carrie holds a Bachelor of Science in Finance from Miami University.
"Joining Newmark and taking on this leadership position is an exciting new chapter in my career," said Carrie. "As a veteran of the real estate industry, I look forward to leveraging my experience and perspective in partnership with the successful professionals of Newmark's Chicagoland offices to continue to elevate client service."
About Newmark
Newmark ("Newmark"), operated by Newmark Group, Inc. ("Newmark Group") (NASDAQ: NMRK), is one of the world's leading and most trusted commercial real estate advisory firms, offering a complete suite of services and products for both owners and occupiers. Together with London-based partner Knight Frank and independently-owned offices, Newmark's 18,000 professionals operate from approximately 480 offices on six continents. Newmark's investor/owner services and products include investment sales, agency leasing, property management, valuation and advisory, diligence, underwriting, government-sponsored enterprise lending, loan servicing, debt and structured finance and loan sales. Occupier services and products include tenant representation, real estate management technology systems, workplace and occupancy strategy, global corporate services consulting, project management, lease administration and facilities management. For further information, visit www.ngkf.com.


Discussion of Forward-Looking Statements about Newmark

Statements in this document regarding Newmark that are not historical facts are "forward-looking statements" that involve risks and uncertainties, which could cause actual results to differ from those contained in the forward-looking statements. Except as required by law, Newmark undertakes no obligation to update any forward-looking statements. For a discussion of additional risks and uncertainties, which could cause actual results to differ from those contained in the forward-looking statements, see Newmark's Securities and Exchange Commission filings, including, but not limited to, the risk factors and Special Note on Forward-Looking Information set forth in these filings and any updates to such risk factors and Special Note on Forward-Looking Information contained in subsequent reports on Form 10-K, Form 10-Q or Form 8-K.